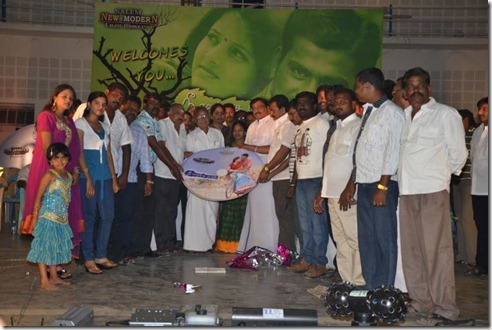 Tamil cinema!! kitty name, Kollywood now in its massive heights spreading its "kolaveri " across the country is a huge market in Indian Media after bollywood. Its well known kollywood flourishing  the new technology and advancements with all its projects accommodating younger minds coming in with novice thoughts and international outlook. In the mean time, decades back Tamil film industry given a labor pain by its very own child " The Modern theaters" in 1935.
Salem well known as Steel city & Mango city was once originally an aboard  to Many of drama artists includes singers.musicians,actors,film makers.The first voice movie of Tamil "Sathi Agalya", the first color film " alibaba and forty thieves " are the Master pieces of tamil industry which sparked its growth to adorable heights. Modern theaters have its won fame and pride where three chief ministers of our state Ms.Jayalalitha,M.Karunanithi and M.G.Ramachandran started their carrier which made them great artist down the lane.Also many other artists are the products of the modern theaters which is a well known fact.
The Dusk was unfortunate for modern theaters with its last film "vettri namadhae" in 1984. The whole modern theater studios,dressing rooms,parks was demolished and they constructed villas and apartments. The frontier entrance gate made in hardstone is kept as a monument witnessing its glory and gratitude.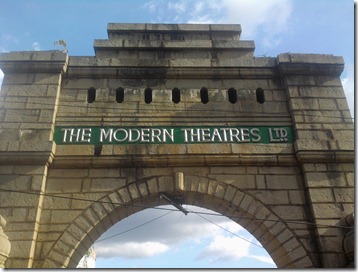 The air of bliss is flowing across the city in the Wednesday evening (28/12/11) , in the event of  Audio release function of the movie " Nee Enakaga mattum" in Nehru kaliarangam,Bose grounds facilitated by honorable mayor soundappan as a  chief guest and many other VIP's in the city. They started this film two years ago in their very  own studio and company name "The New Modern film Makers" which comprises the team of ten young blood salemites with firing vision to revamp the identity of Salem in tamil movie industry.
The director of film K.B.Shakthivel appreciated and thanked all his teammates and wellwishers who helped in the tenure and made it as success also he added to provide a great support from Press and people to make the movie a grand success. Music director Jeevan mayil, assistant of music director deva  expressed his whole hearted gratitude for giving him the chance and for providing support for his work. This Audio release was something special and different from other audio releases where eminent citizens of Salem played a vital role both as a guests clubbing people from all sectors who are with common interest. As the part of this release they had a festive march from Vellakalpatti,a village near Salem for a cover of 10km. Two songs with visuals was played which impulsed a great expectation on the movie. The Audio release function was a grand success and it planted a seed of confidence that Salem will again get her jubilance again!!!..
-  Team, Salemjilla.com